This tutorial is for Civic, CR-V and Clarity only.
Installation
Please open Honda Hack >> Install and uninstall apps >> Install apps online and select the latest version (6.7.9 or later) to install.
Setup
After rebooting the device, select HOME >> System >> Configuration of Instrument Panel, then add the Navigation page to the the instrument cluster and switch to the Navigation page using the function key on the steering wheel.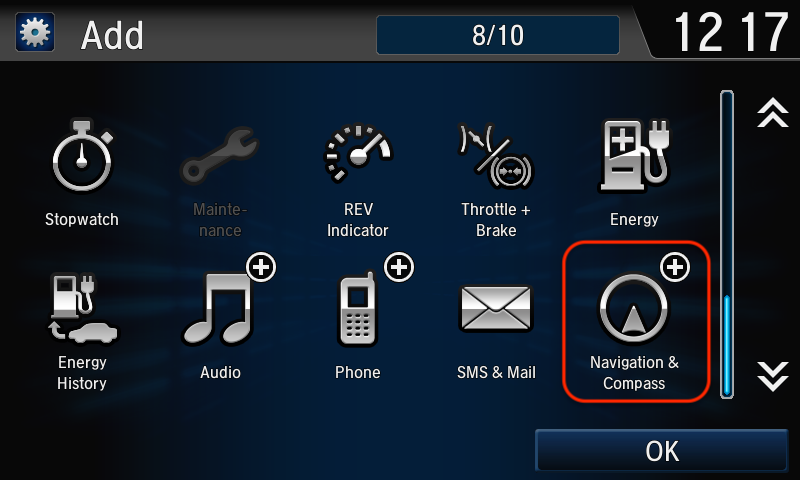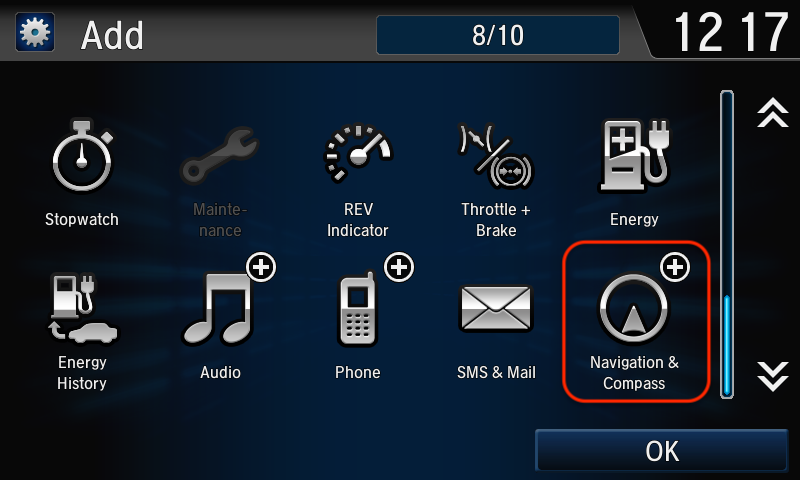 Then you can enable the related options in Honda Hack >> Instrument cluster settings.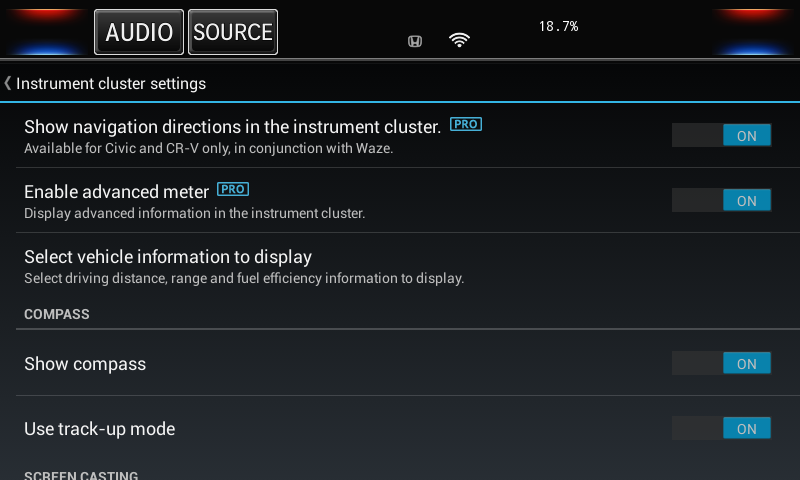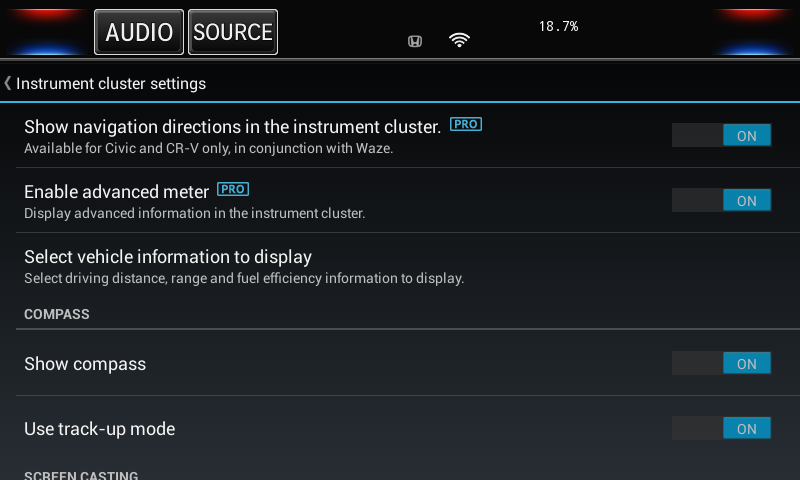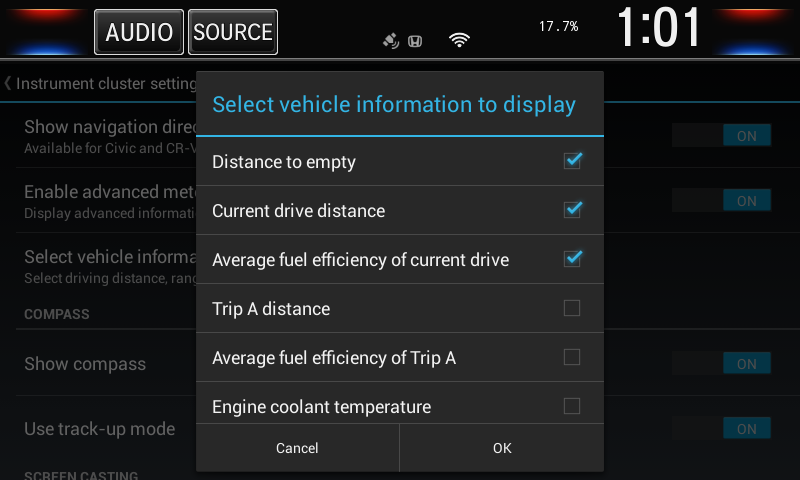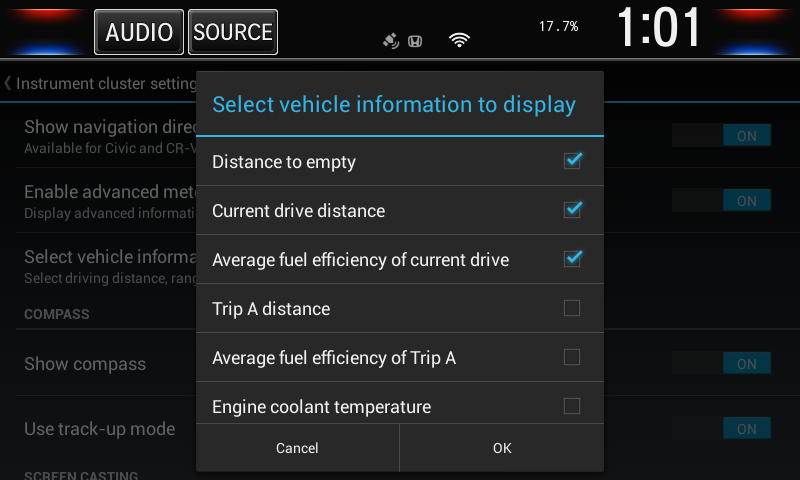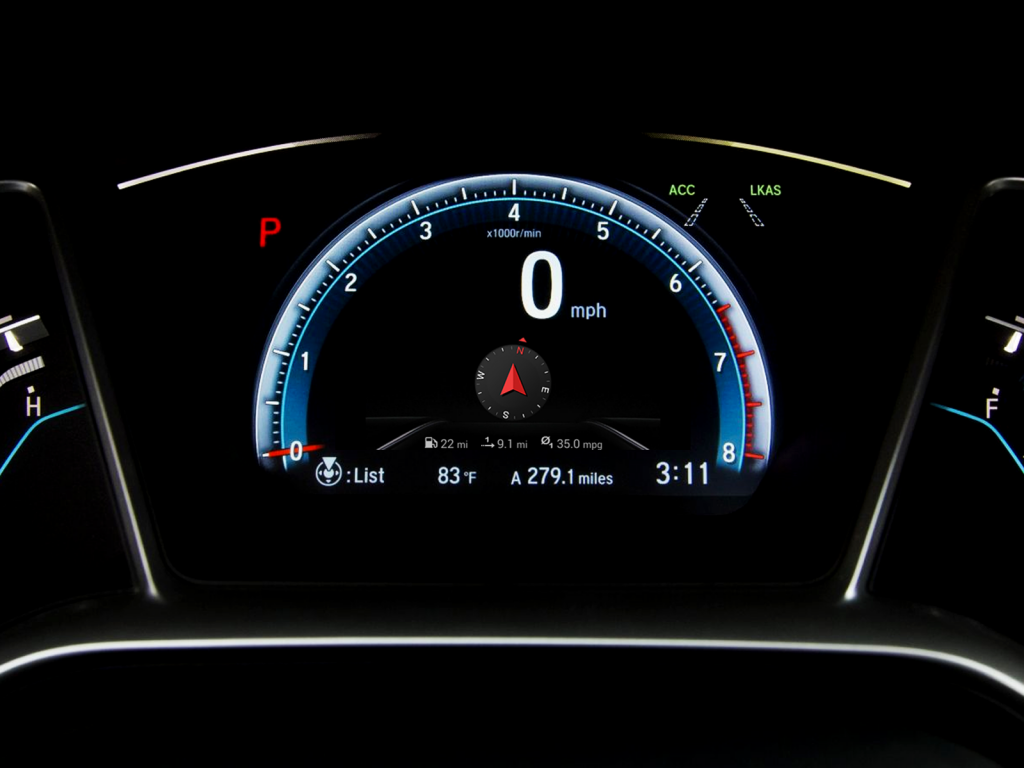 Use Waze and display turn-by-turn directions.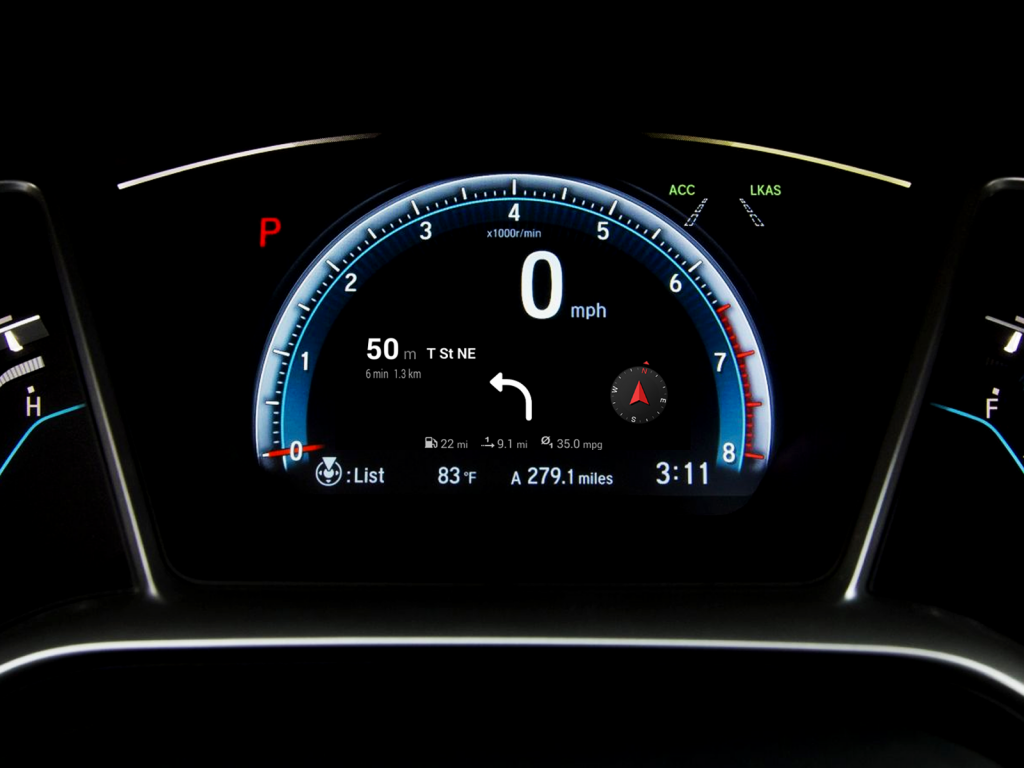 Note
If you would like to use the turn-by-turn directions from Android auto, please turn off the Enable advanced meter option. For convenience, please add a custom key to toggle this option on the fly.