What is Honda Hack
Honda Hack is a set of web based root tools and assistant apps for the following Honda vehicles:
With the help of Honda Hack, you can root your Honda head unit using the Android Browser app in a few minutes and install almost any apps in to the head unit.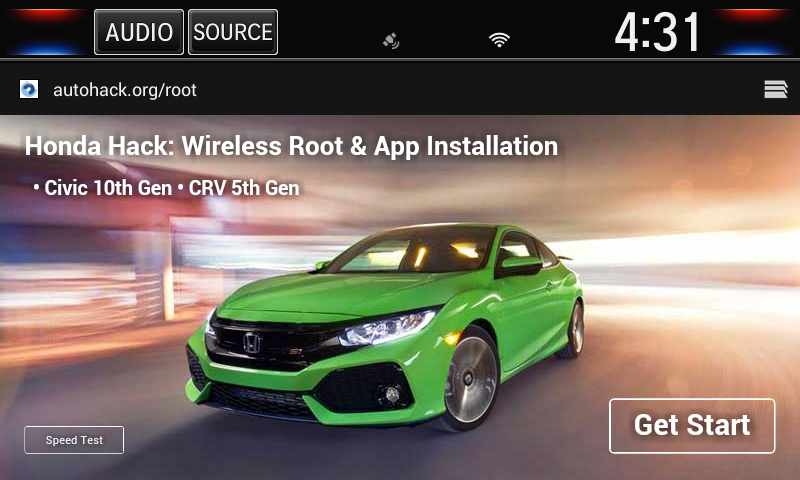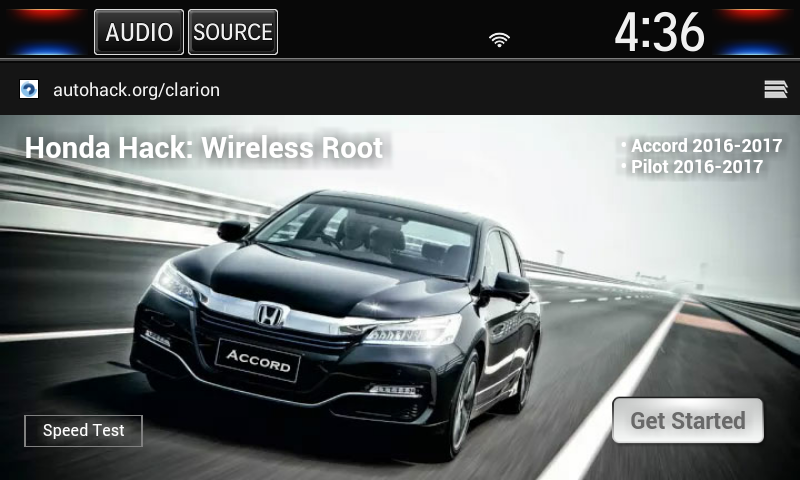 How to install Honda Hack
Connect your head unit to Internet with Wi-Fi.
Launch the Browser app from the App List and navigate to the corresponding server of your vehicle.
Click the Get Start button and enter the authorization code.
Wait about 3-5 minutes and Honda Hack app should be installed in to the system.
Launch Honda Hack app from the App List to install other apps and tweak the system.
How to get Honda Hack
To get access to the Honda Hack system, please click the following buttons to purchase an authorization code. The authorization code will be sent to your PayPal email as soon as the payment is completed. There're two versions of Honda Hack, the Basic version and the Pro version. The Pro version provides some more features.
Main features (FEATURES MARKED AS
RED

are Pro ONLY)
Install apps from app center and USB flash disk.
Enable steering wheel media controls for music and video apps.
Bypass parking brake check.
One click to hide/restore all installed apps.

Display navigation instructions in the instrument cluster of Civic.

Automatically lower the music from USB, Bluetooth and AUDIO Apps sources when map app is giving voice guidance.

Enable write access to external storage so you can save offline maps, songs, videos into the USB flash disk.

Automatically click OK when the safe-driving warning pops up.

Automatically start an specified app at startup.

One click to free memory with whitelist support.

Reduce music volume when shift in reverse gear.

One click to clear app caches.

One click to clean internal storage card.

Prevent apps from starting automatically.

Misc error fixing functions.